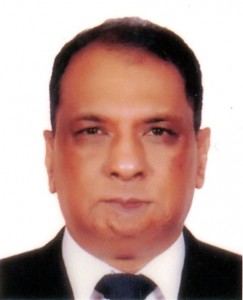 Dear Visitor,
Welcome to the BFA website.
Bangladesh is an agrarian country with about 80% of the population is involved in Agriculture. In a Country of 1,47,570 squire km area, 160 million mouths to feed, usage of appropriate fertilizer cannot be over emphasized. On our web pages we present, Bangladesh Fertilizer Association (BFA), it's mission and activities. Continuing with tradition of promoting appropriate fertilizer usage and policy advocacy with the government, we have embarked as a time befitting journey to improve on fertilizer related information efficiency for all concerned bodies, that is vital for pro-active policy dialogue, resource optimization and problem mitigation.
We look forward to the support of all concerned.
Sincerely yours,
Kamrul Ashraf Khan Poton
Chairman
Bangladesh Fertilizer Association (BFA)